Free registration!
Tired of travelling alone? Register for free at our site and change your life. All women are multi-checked before their profiles get activated. All registered clients information is private and used solely for the purpose of match making on our site. Information received will not be shared with other sites or individuals not employed by Russian Dating Agency. Every day we provide safe communication and information support of our users. free registration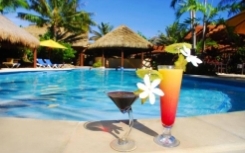 TRAVEL DATING SITE
Tired of coming home to an empty house? Tired of travelling alone? Browse our site, find new friends, connect on a friendly compassionate level. If you have the passion for new adventures, this site provides every opportunity to find a beautiful, caring, and compassionate woman that could end up changing your life.
About Travel girls.
Our site is the leading online dating site for those with a passion to travel.
It is a secure and lively travel-dating portal for you to enjoy Your ideal travel mate is here!
If you are a first time or a regular traveler, feel free to search and meet beautiful like minded potential partners. Even if your resources are limited, this site is for you.
Please browse our photo profiles. Meet a variety of Russian women that are willing to share in your experience. You might just find the one that has been waiting for you to contact her. Once you have found the woman that best suits you, plan the perfect trip to a location that you have always wanted to experience.
We match members around the world that are seeking travel companions. We provide thorough profiles of Russian, Ukrainian, and women from Belarus.
Immersing yourself in a new and exotic destinations with a woman that is interested and matched up perfectly with you will be the experience that will change your life forever. You have the power to live a life you have only seen in the movie theatre.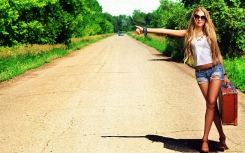 Why travel alone when you can travel with the perfect partner
Single individuals seem to have very little time for dating these days. Naturally, the limited free time for dating is often sullied by the simple fact that the individual has nothing in common with the person sitting across from them. Therefore, more and more singles are turning to dating sites in hopes of finding a like minded partner.
Our site offers this precious opportunity. The site is constructed so that an individual can meet numerous like minded women, form friendships, understand each others passions, realize each others goals, and in time narrow it down to that one special lady.
Naturally, individuals using our site understand there will be some travel involved. Not to worry. When you see your beauty that you have been skyping with for the past year all of your aches and pains will disappear. It is important to know that Russian woman love to travel and appreciate every experience. easier.
Below is a list of the benefits of travelling with your potential partner.
1. Adventure partner-someone that can experience and verify all the crazy stories.
2. There is no better way to spend substantial one on one time. You will undoubtedly encounter stressful situations while on your trip and working through these situations will strengthen your relationship.
3. So much time together will reveal much of that persons character help with decisions on whether to move forward or not.
4. You have a partner to take pictures of you instead of the arms-length-selfi that no one wants to see.
5. You will know the person sitting next to you on the plane, train, or buss. That is worth is weight in gold.
6. Travelling with a partner is generally more safe than travelling alone especially for the female.
7. Travelling together allows the Russian woman to practice her English and the man to improve his Russian. The more Russian a man can speak the more impressive he is to the woman.
8. Naturally, experiencing exotic locations around the world is so much more fulfilling if experienced with someone you care about.
Tips for Finding that Special Travel Partner.
You're not as young as you used to be. Time is a precious commodity. Most likely your friends are married and have obligations that do not involve you. What if a website existed not only offers traveling companions, but beautiful Russian female travel companions that were excited to travel with you?
Here are a few tips for finding that potential life changing travel partner:
1. As you communicate with these women, consider your interests versus their interests. Don't force the issue. You want a female that is interested in the same travel destinations and has the same intentions for the vacation.
2. Do your best to understand if you are compatible with the woman. Does she enjoy site seeing, dancing, exploring, etc. Its important you want the same things from the trip.
3. Budget the trip. If you have plans to visit the most expensive museums and restaurants, your potential travel partner might not have the means to do all of that. You don't want to make the trip uncomfortable. A budget and a travel plan is very important.
4. Ask your partner where she has been. Ask her if she has ever had any bad experiences while traveling. Pay attention to what she says and what she might not like. Pay attention!
5. You will want to be on the same page before the trip commences. Where does she want to go? Where do you want to go? Do you want to stay in a hotel, vacation home, etc? You will want to have these questions answered to avoid discomfort.